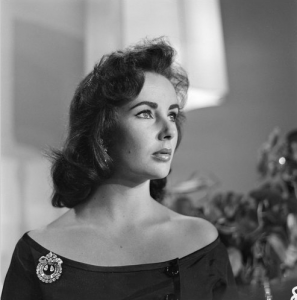 I think it made an unintentionally strong impression on my daughter when she was a little girl when I had long-argued with other people that Barbra Streisand was the most talented woman in the world, and Elizabeth Taylor was the most beautiful.  Of course it was not intended to take away from my obvious bias that my daughter is the most beautiful creature on the planet, but it probably hurt her feelings.  I found out through the grapevine that my daughter hated Liz for what I said, which reminded me of a scene between the father and daughter from What Dreams May Come.
My admiration for these two women for various reasons made the reposting of this article at this sad time apropos:
Streisand Remembers Her Friend Taylor
By Advocate.com Editors, Posted on Advocate.com March 23, 2011
Barbra Streisand calls the passing of her longtime friend Elizabeth Taylor "the end of an era."
The two celebrated entertainers and outspoken activists were close friends for several decades and nearly costarred on Streisand's 1996 film The Mirror Has Two Faces.
Streisand's full statement: "It's the end of an era. It wasn't just her beauty or her stardom. It was her humanitarianism. She put a face on HIV/AIDS. She was funny. She was generous. She made her life count."